1963 Chevrolet Nova
Resto-Mod
This Chevrolet Nova will be built as a resto-mod with several upgrades including an aftermarket suspension, brakes, and a rebuilt engine. We will keep you updated as this build continues.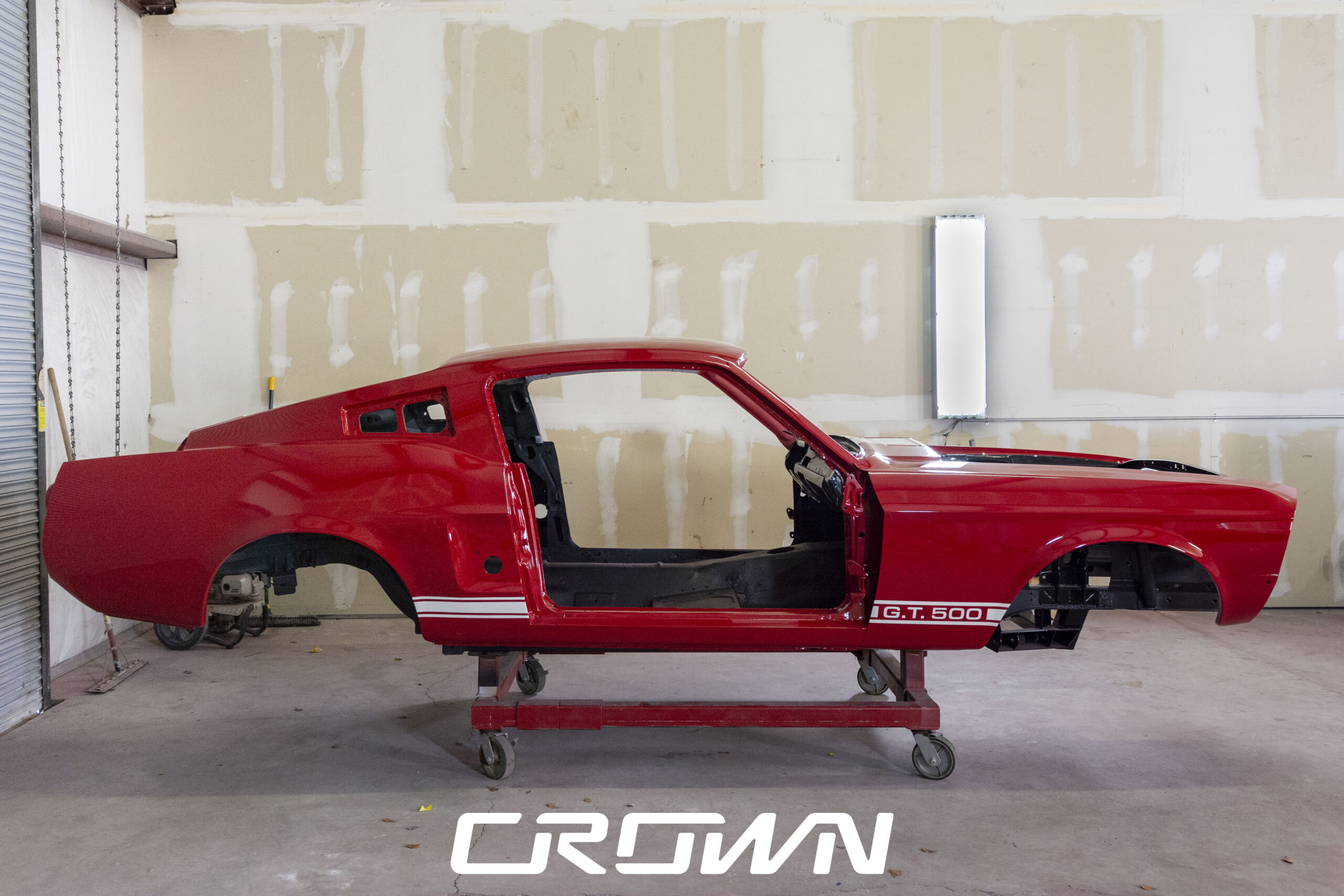 Resto-Mod
We are building this 1968 GT500 into a resto-mod to the customers specifications. He plans to drive it on the race track and take it to shows.
Resto-Mod
We took an original 1955 Chevrolet Bel-air and put a Crown twist on a classic. This all white Bel-air will be a unique show stopper.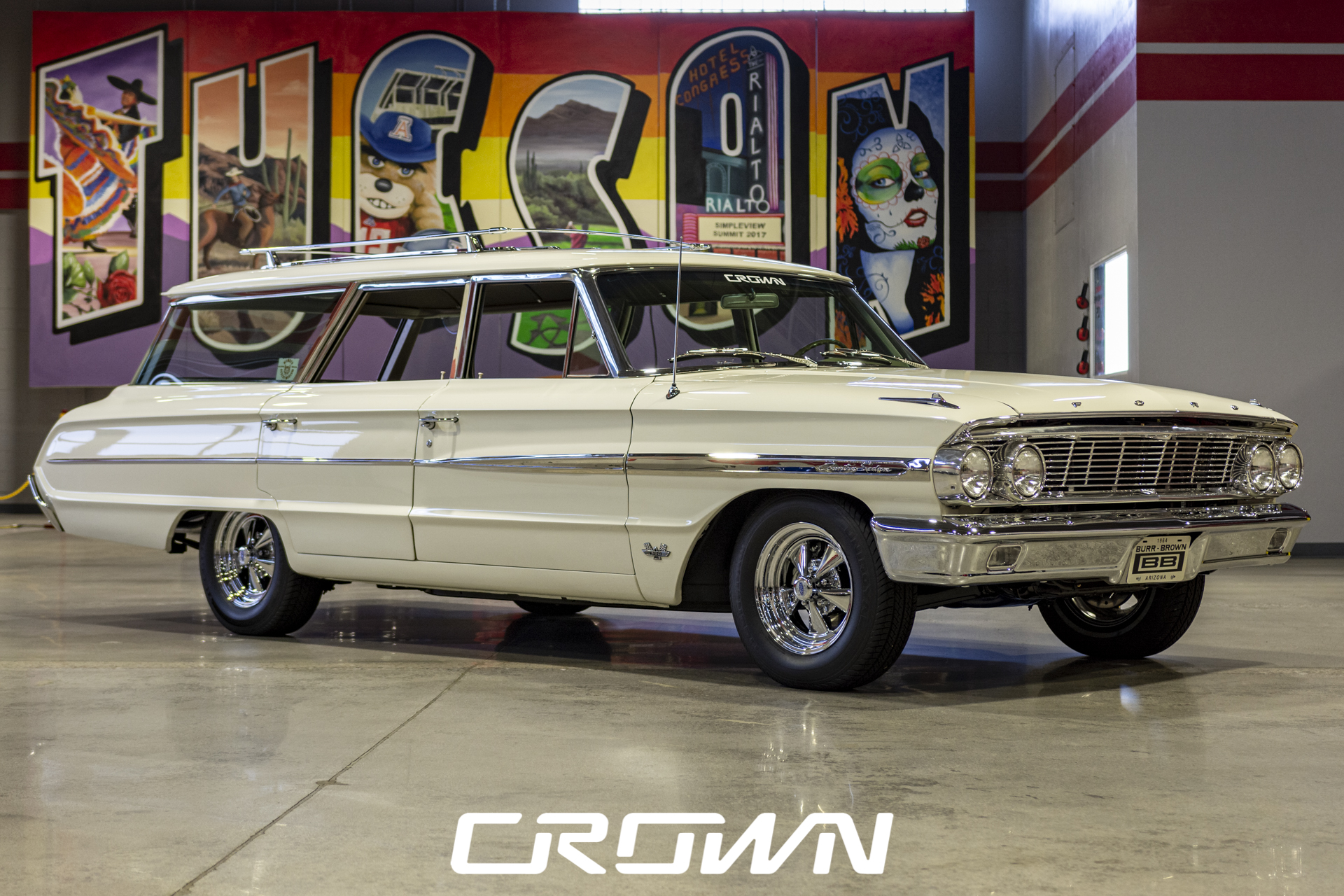 Restoration
The original owner of this 1964 Ford wagon brought it to us at Crown Concepts for a full frame-off restoration, with a few additions.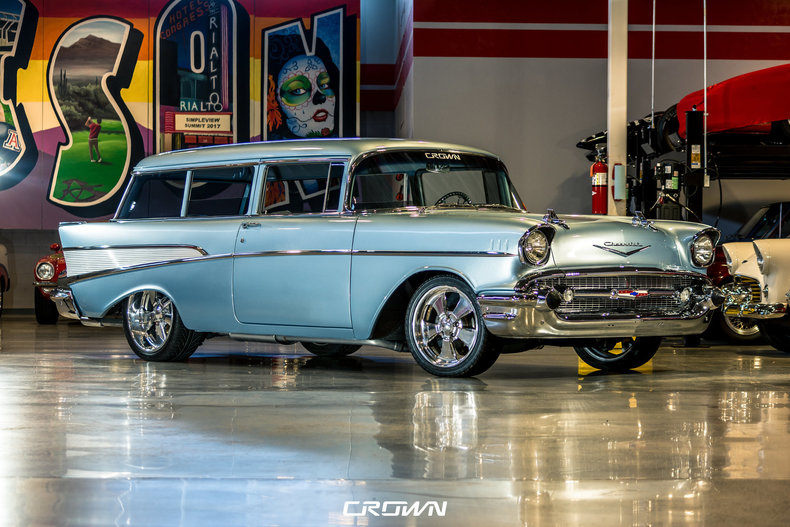 1957 Chevrolet Handyman
Resto-Mod
We took a 1957 Chevrolet Handyman and built a complete resto-mod ready for cruising and a car show.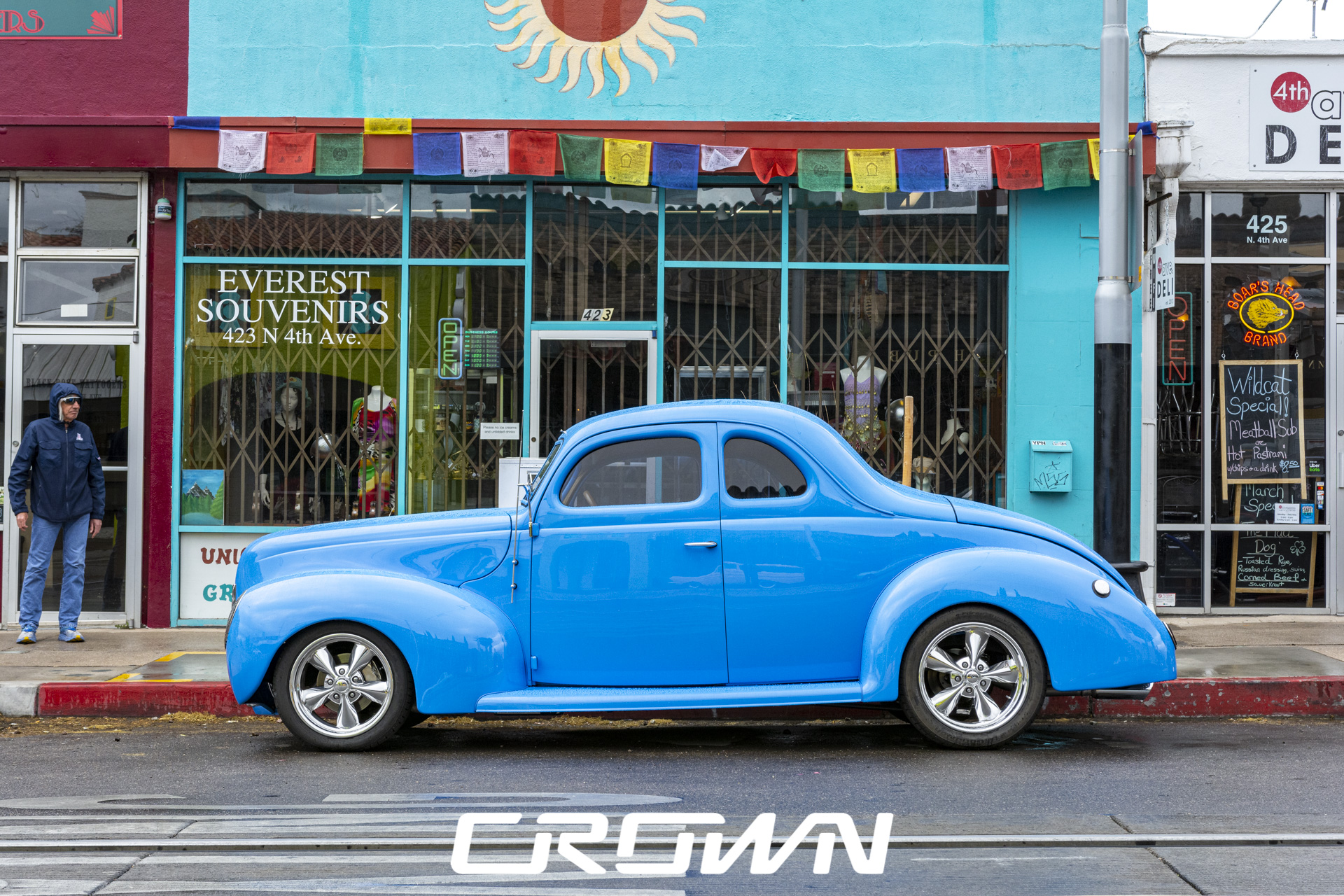 1939 Ford Coupe
Restoration
This award winning 1939 Ford Coupe started life at Crown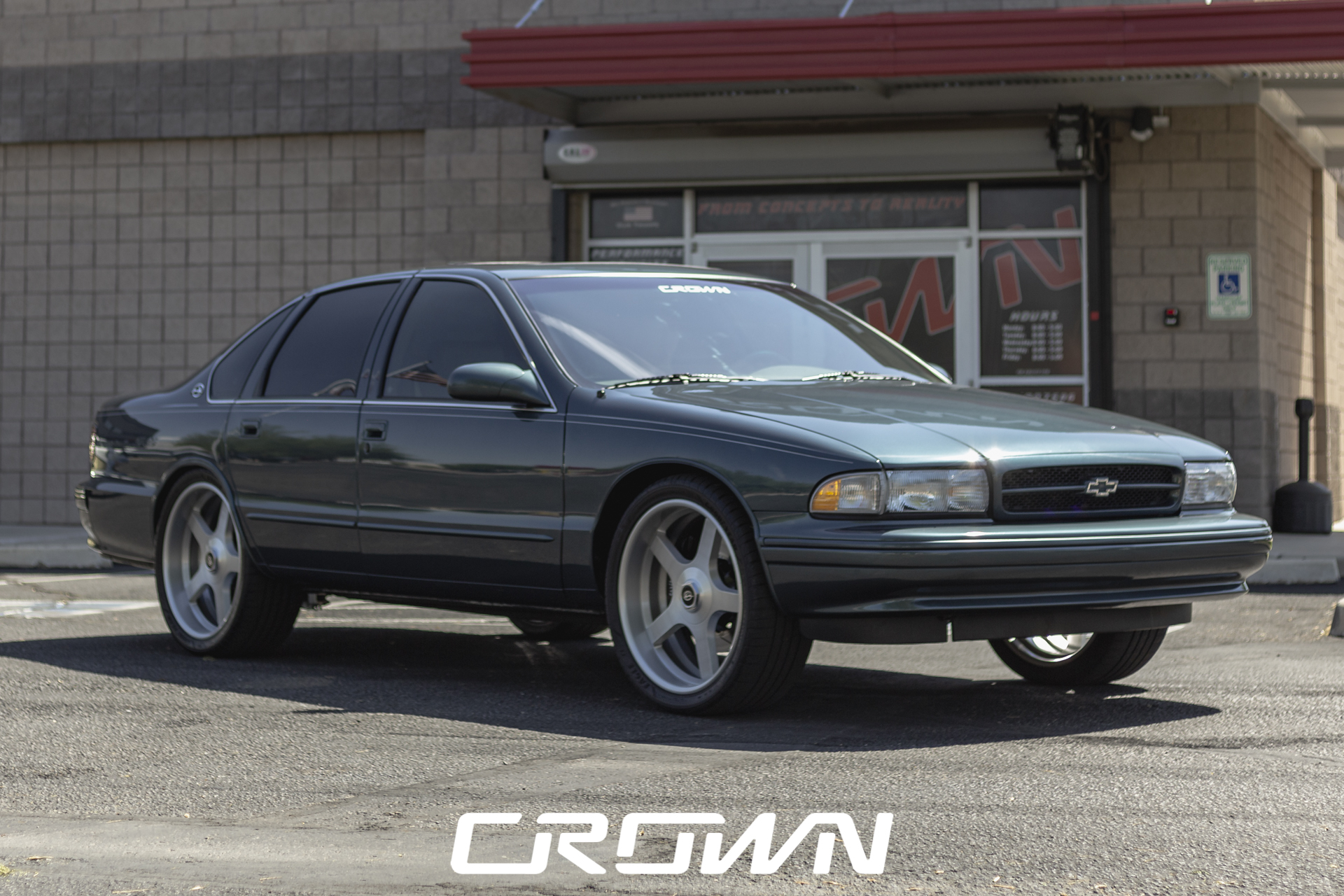 1996 Chevrolet Impala SS
Custom
This customer wanted a unique styled Impala SS. We added a pro-charger, sunroof and updated the interior.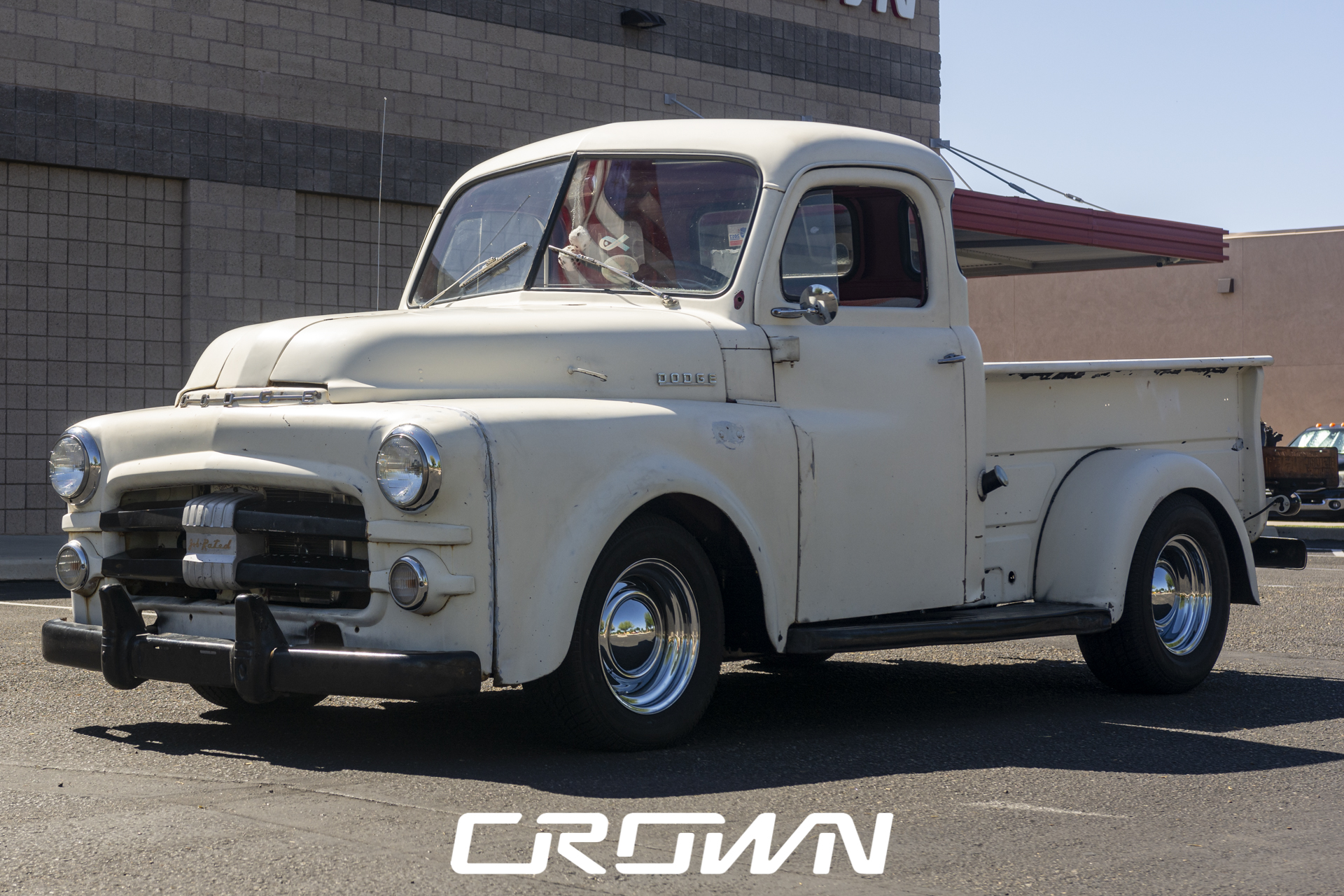 1951 Dodge Pick-Up
Resto-Mod
We built this 1951 Dodge truck on a new frame with a new engine and drivetrain.
1965 Chevrolet Impala
Custom
This 1965 Chevrolet Impala got custom paint, a new LS engine, air ride suspension and a full interior swap. Built for a local professional baseball player.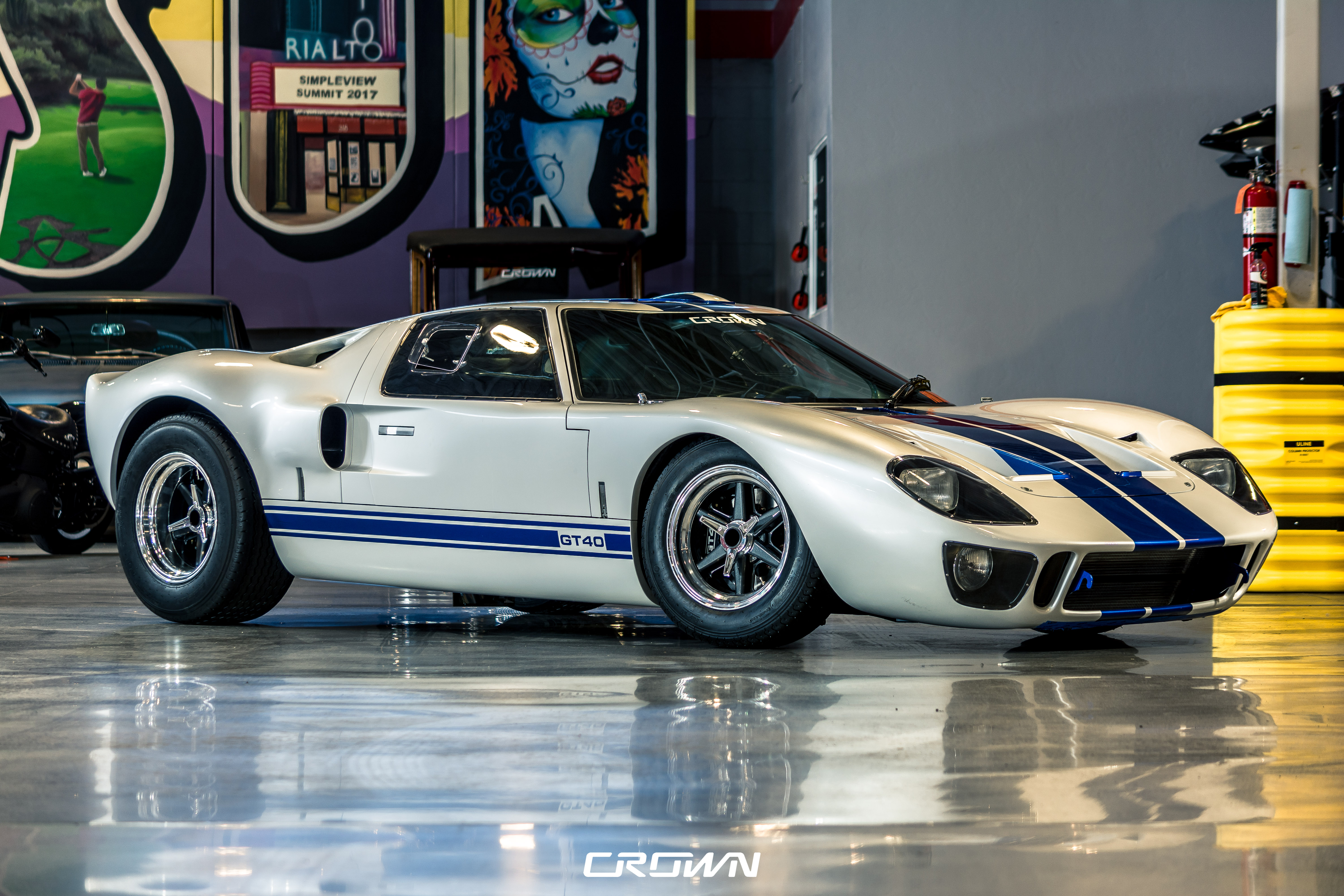 1965 Superformance GT40 MKI Widebody
Superformance Replica
Powered by a 560hp Roush 427, this widebody MKi GT40 is amazing to look at and hear.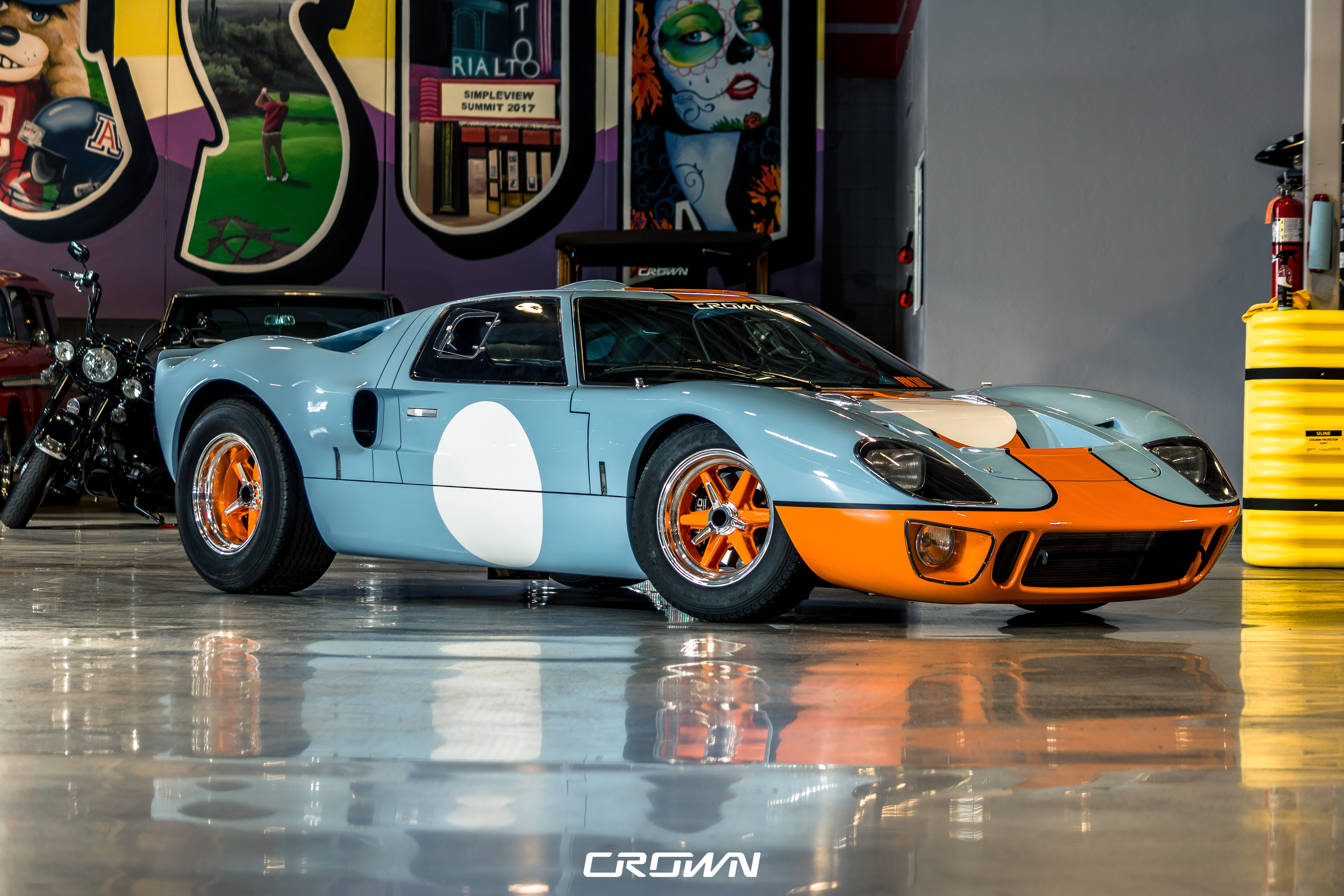 1965 Superformance GT40 MKI
Superformance Replica
An original style Superformance GT40 MKI with a classic Gulf livery.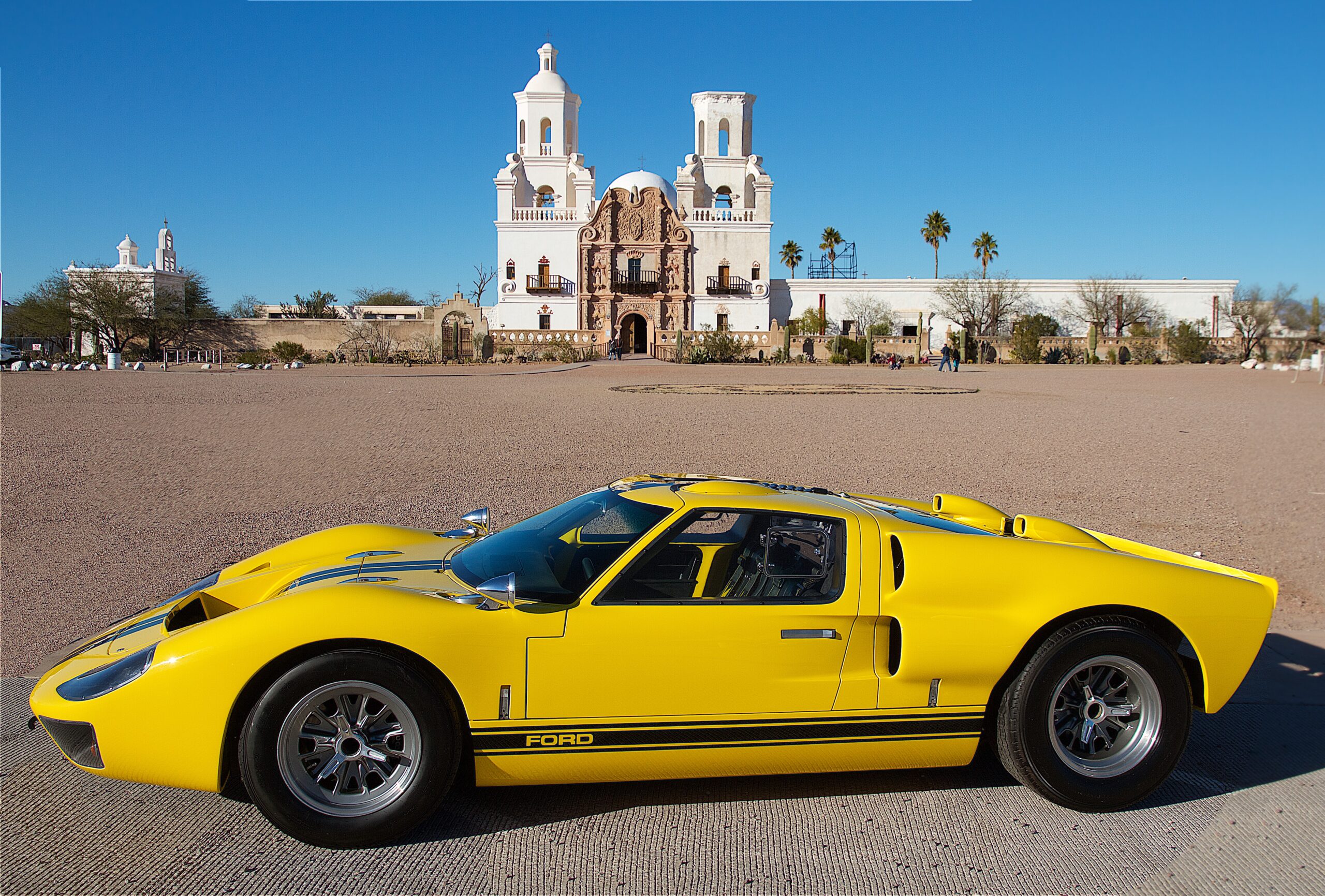 1965 Superformance GT40 MKI
Superformance Replica
Powered by a 560hp Roush 427
1965 Superformance MKIII 427 Roush
Superformance Replica
This Superformance MKIII was installed with a Roush 427 V-8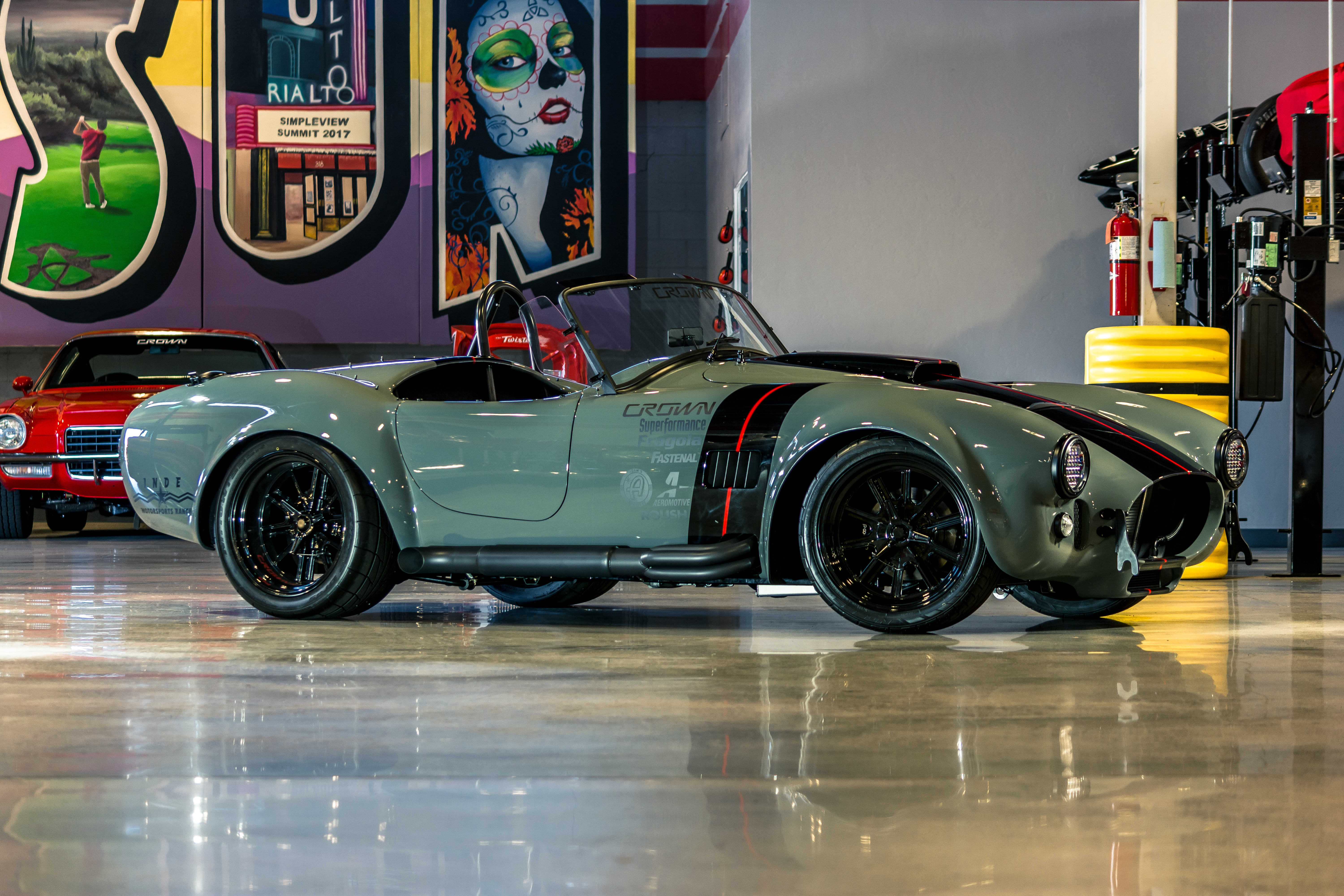 1965 Superformance MKIII Coyote 5.0
Superformance Replica
We built this Superformance MKIII with a Coyote 5.0 V-8, 18" wheels and lowered suspension for a modern take on a classic.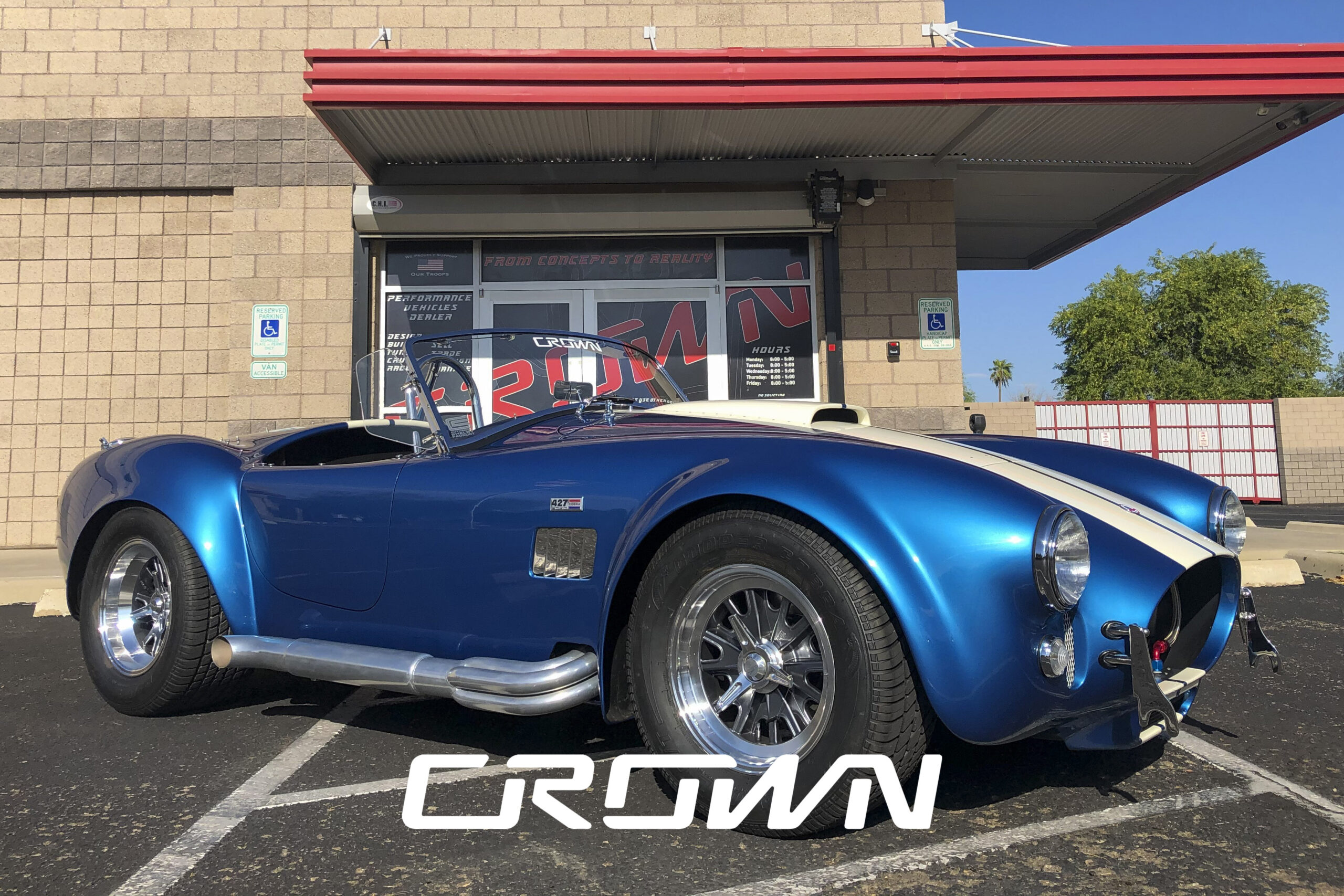 Superformance Replica
An Original Style Superformance MKIII Cobra with a Roush Performance 427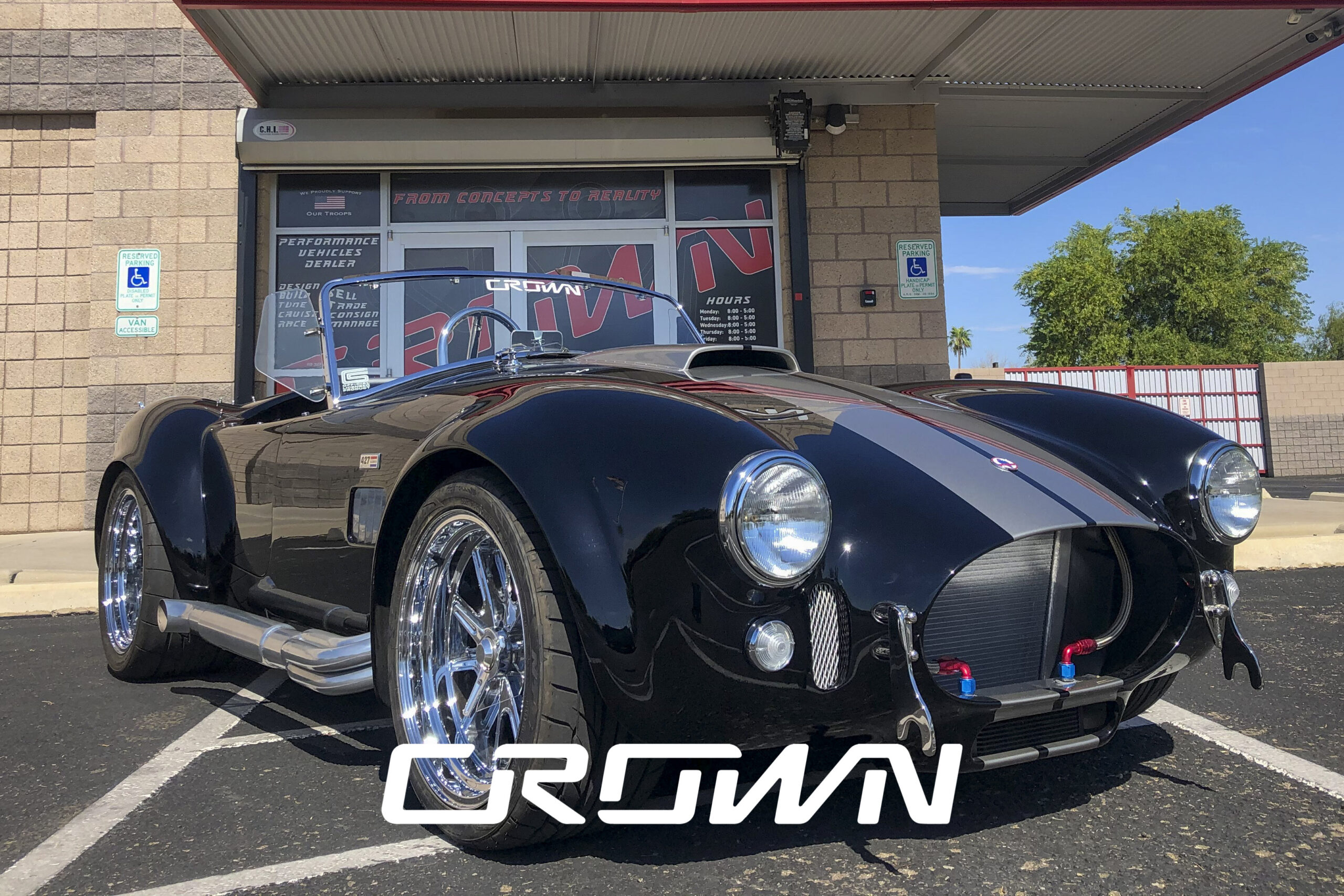 Superformance Replica
An Original Style Superformance MKIII Cobra with a Roush Performance 427 and larger gustom 18" wheels